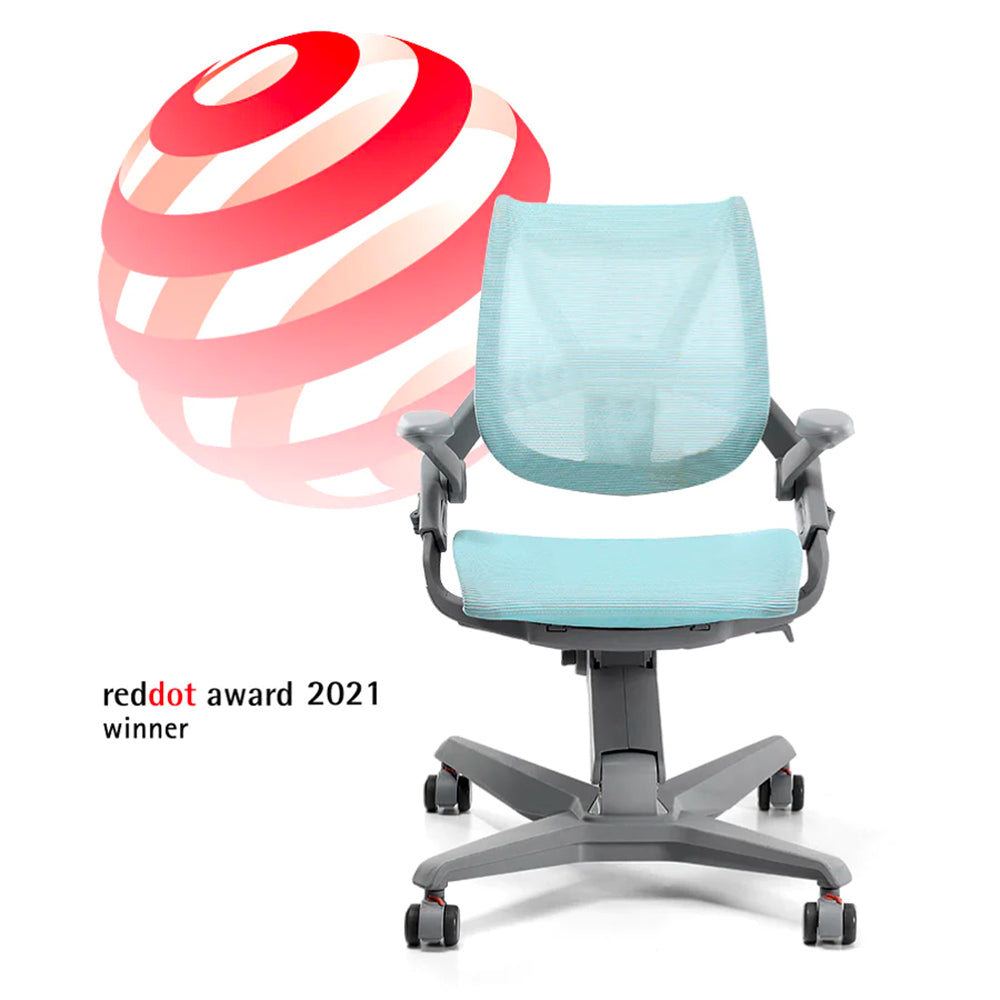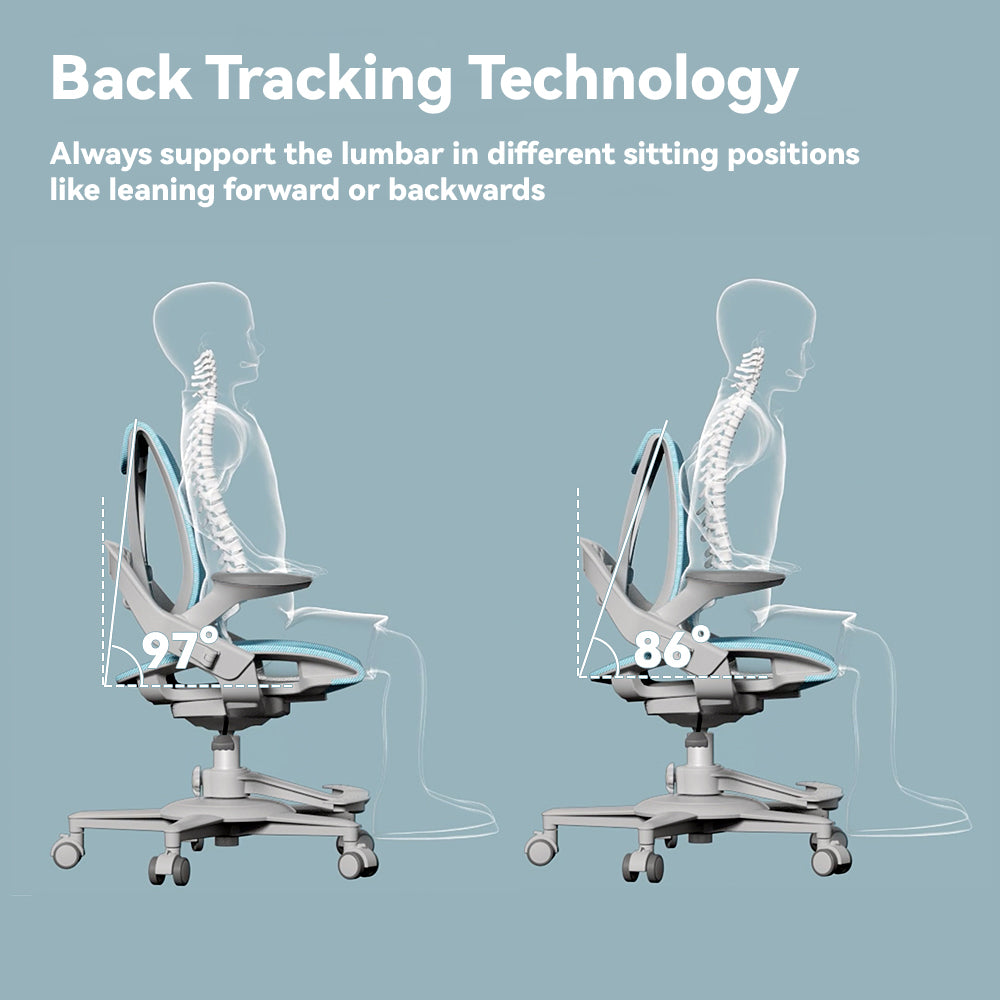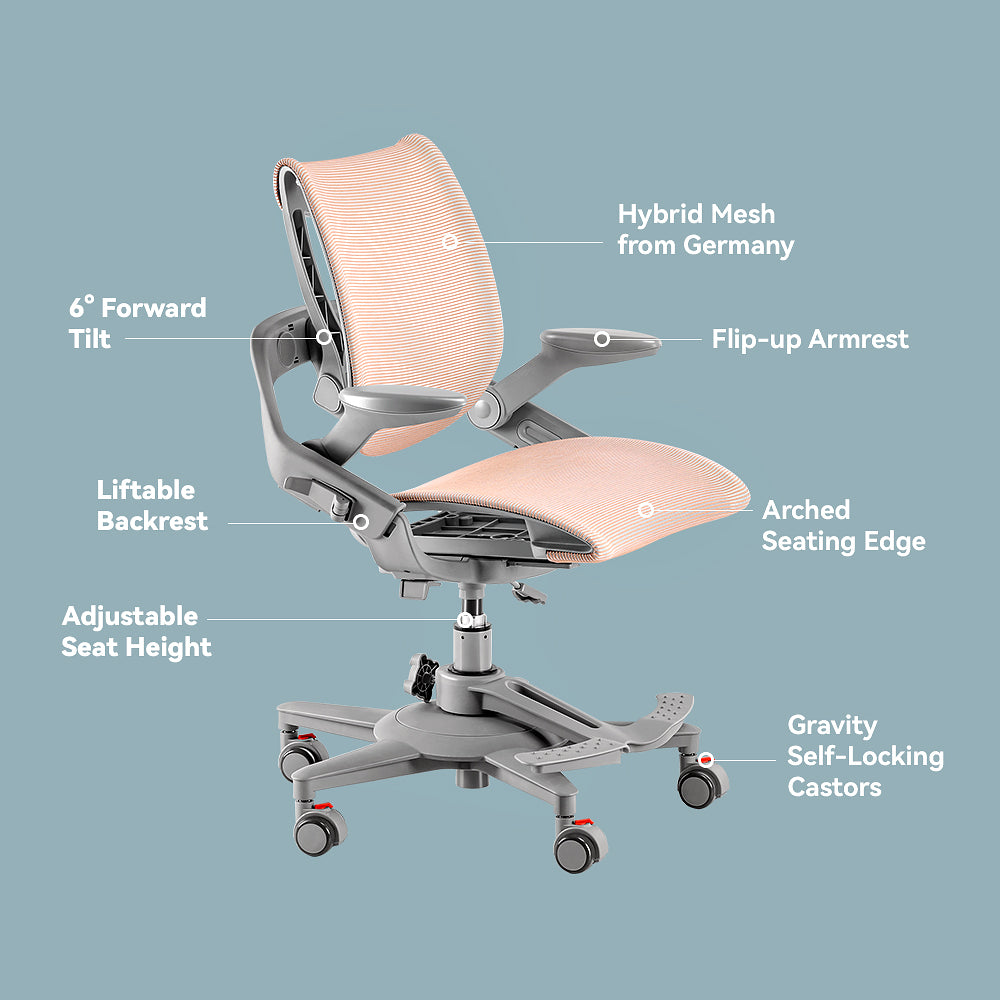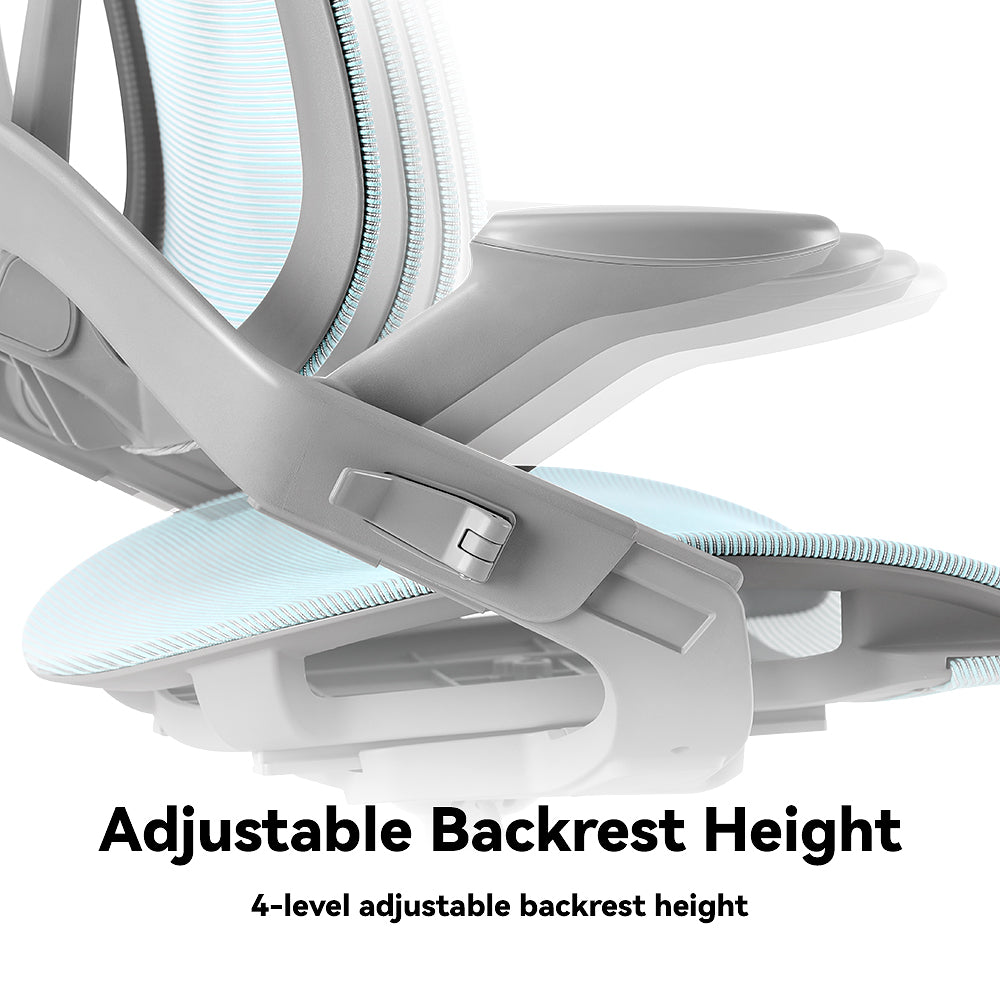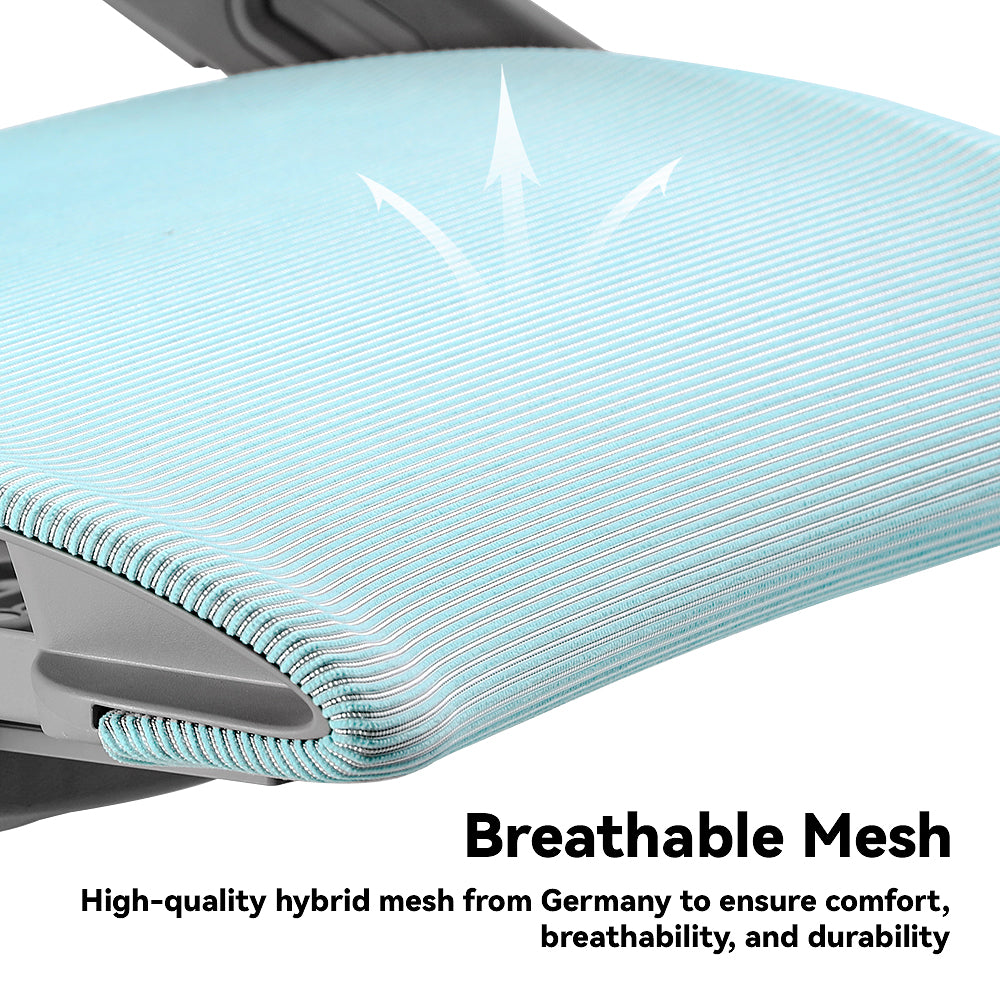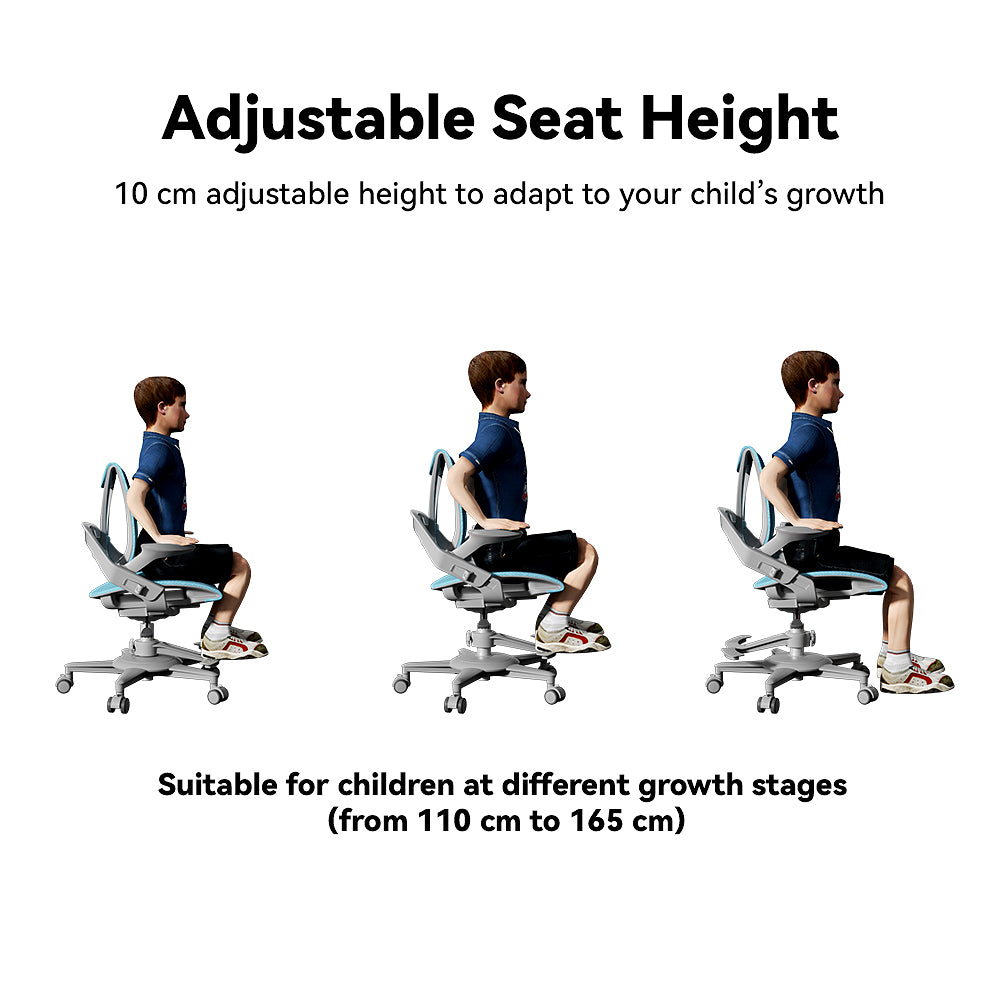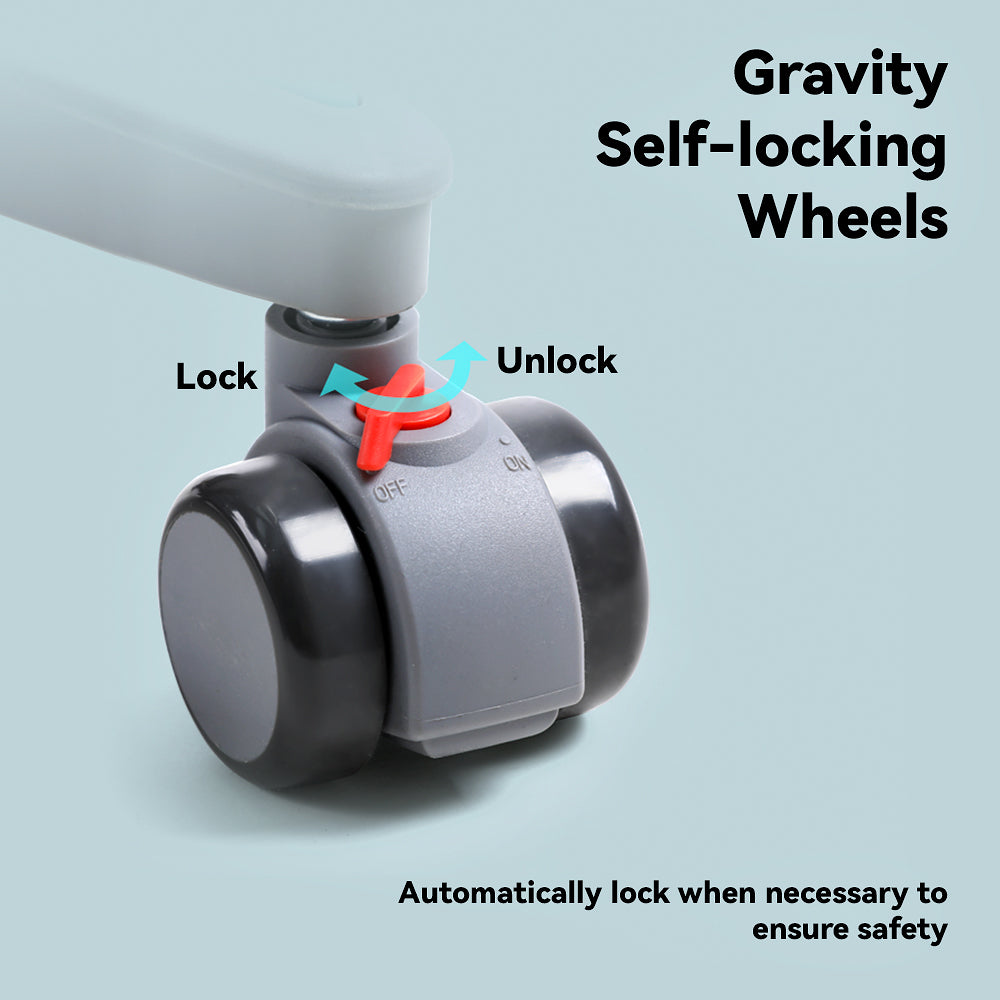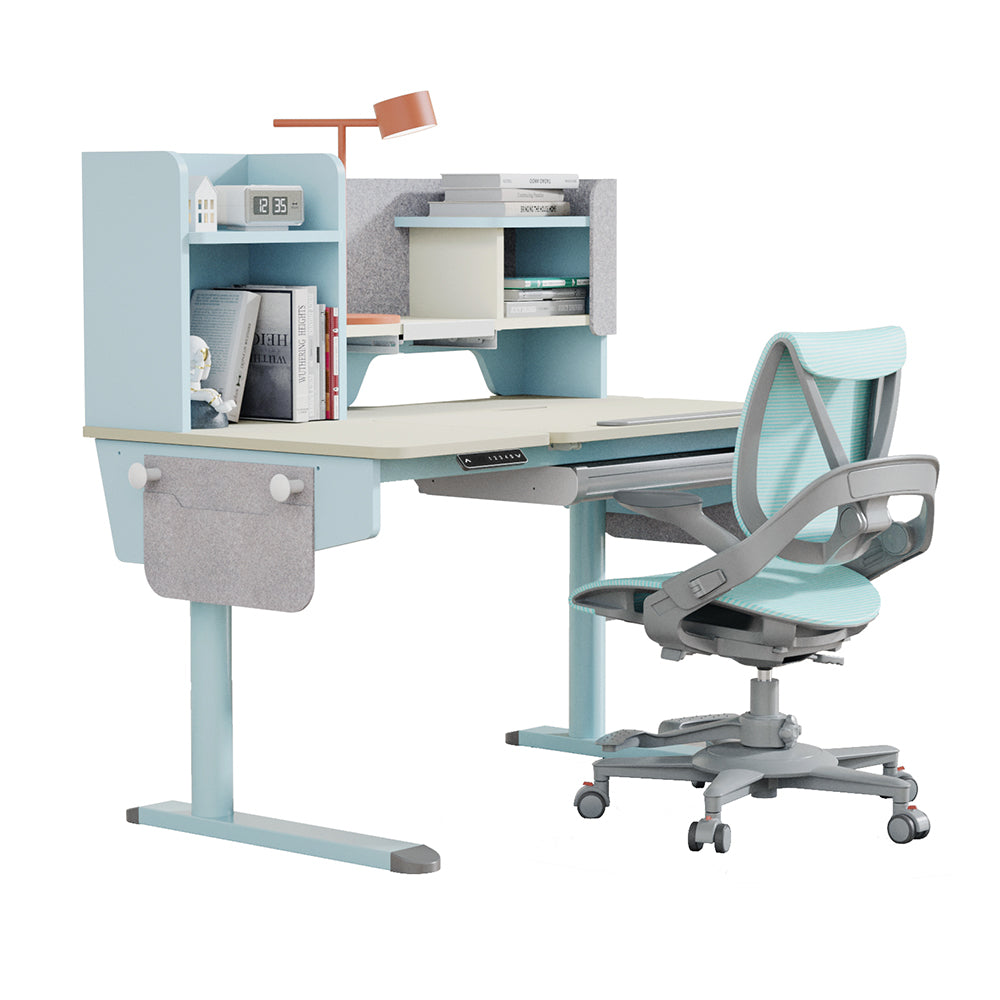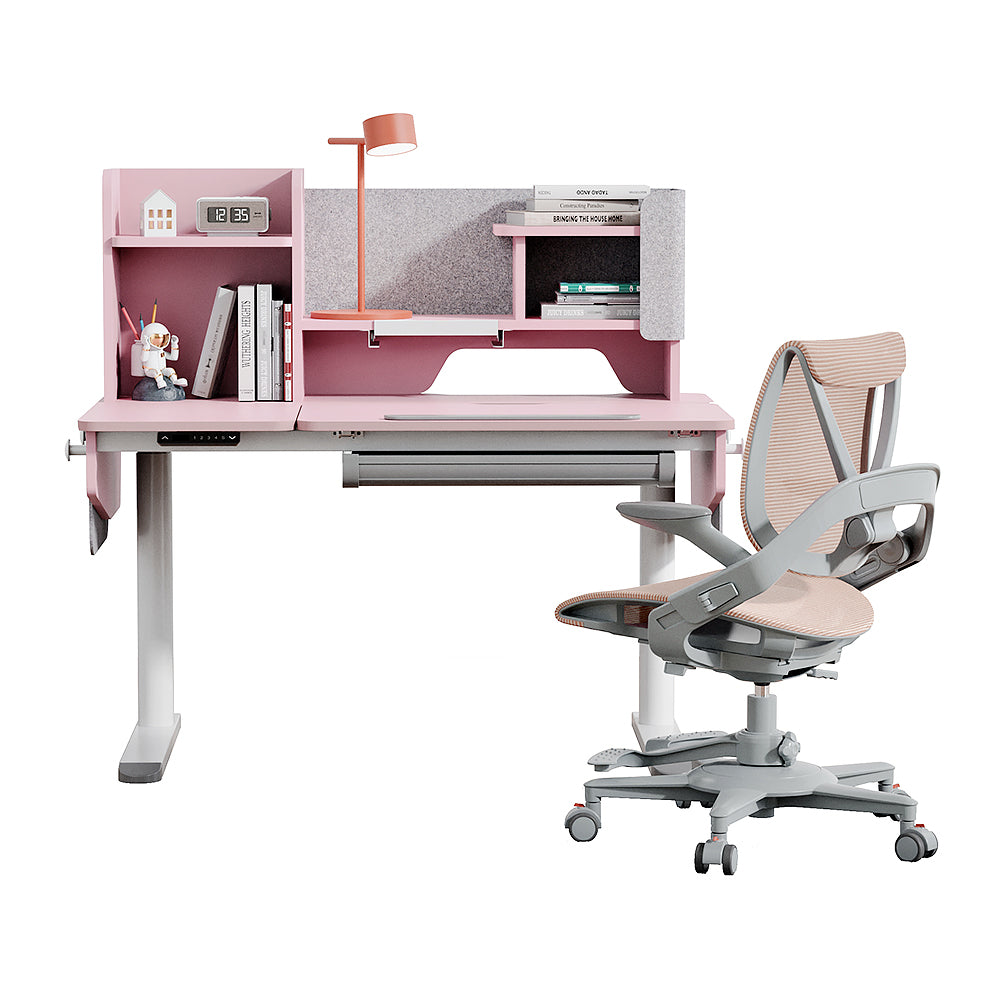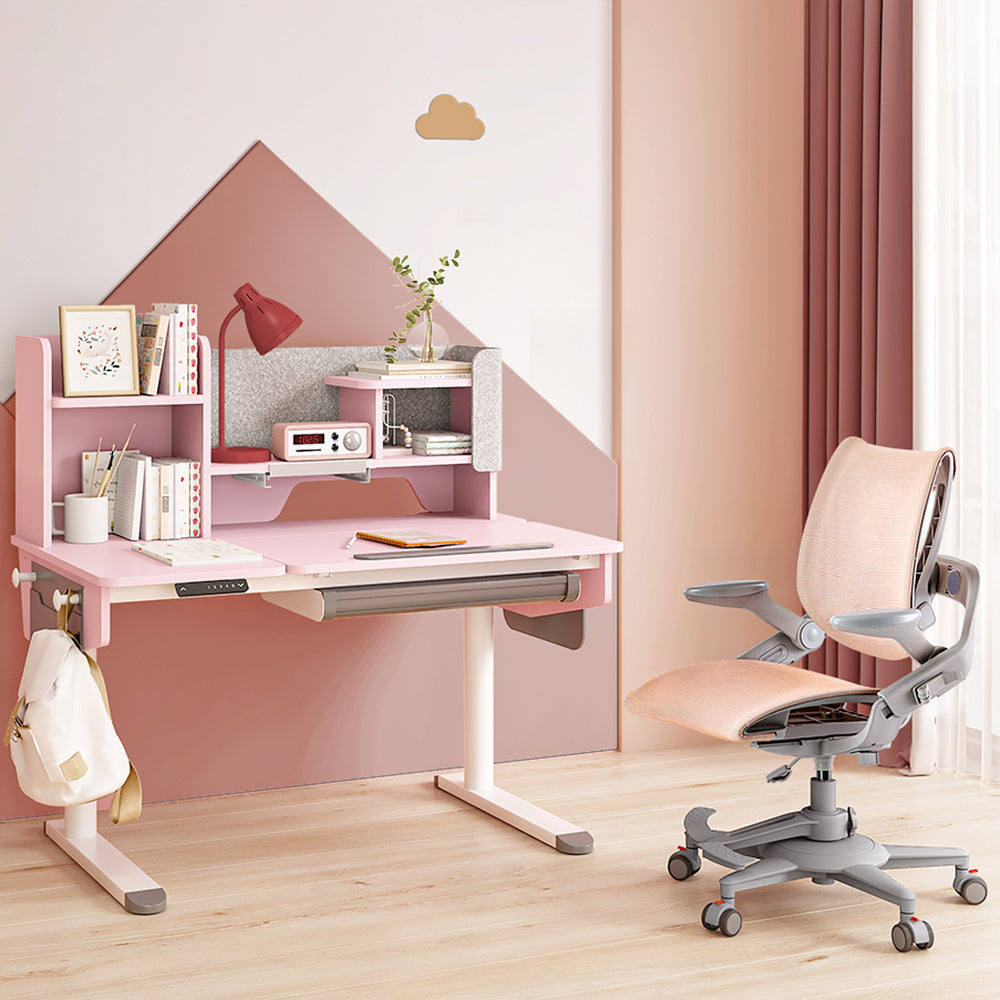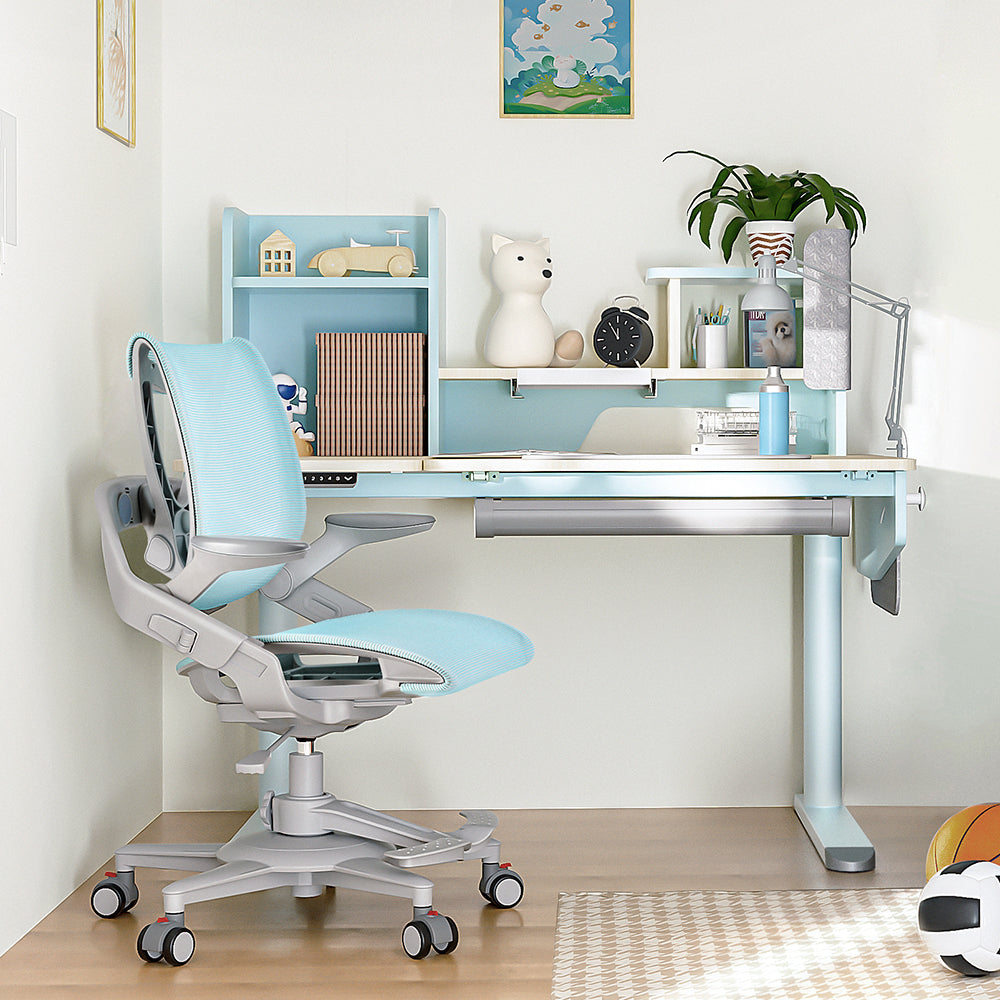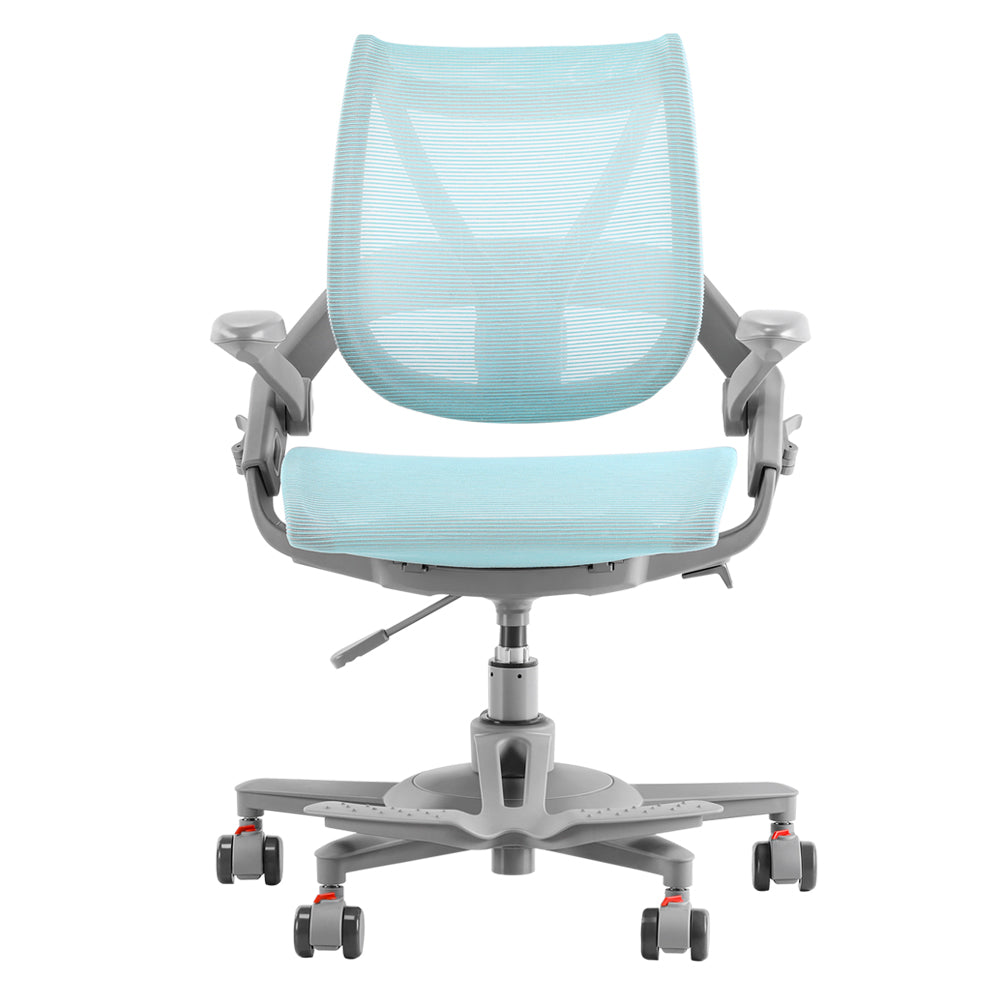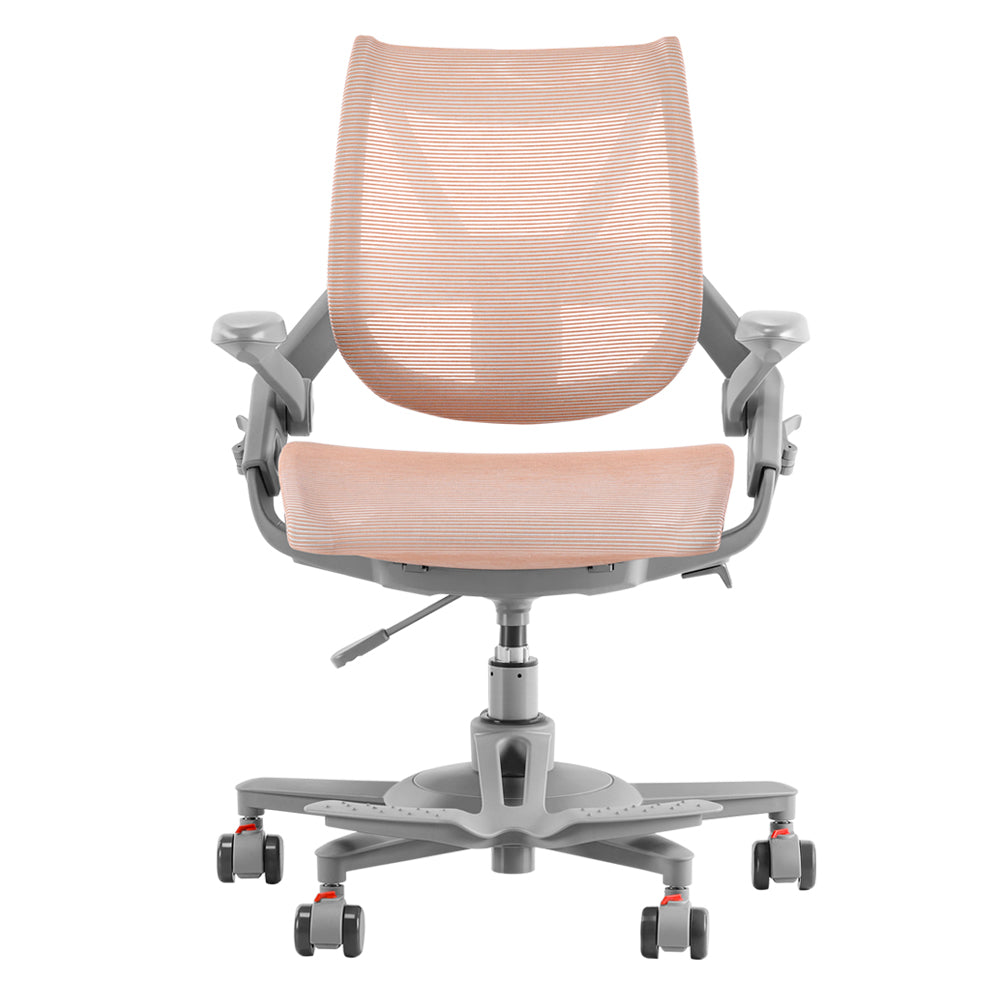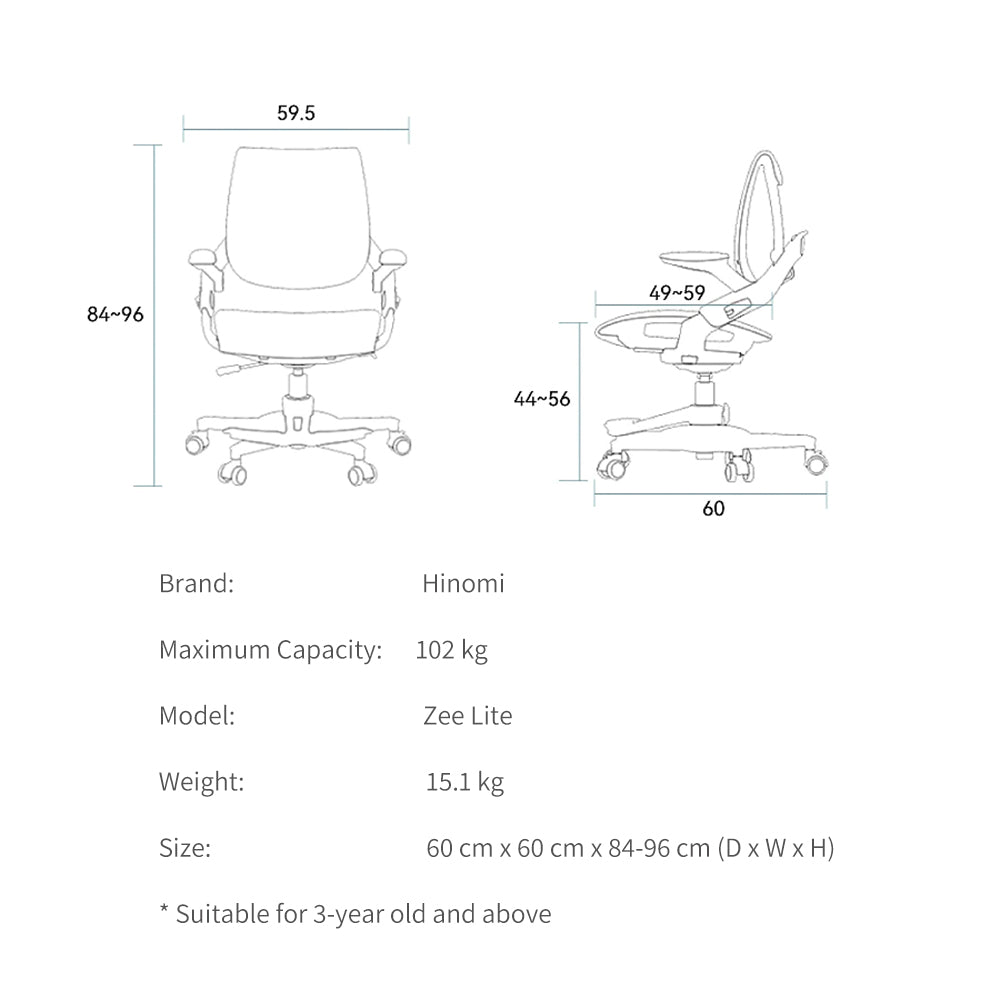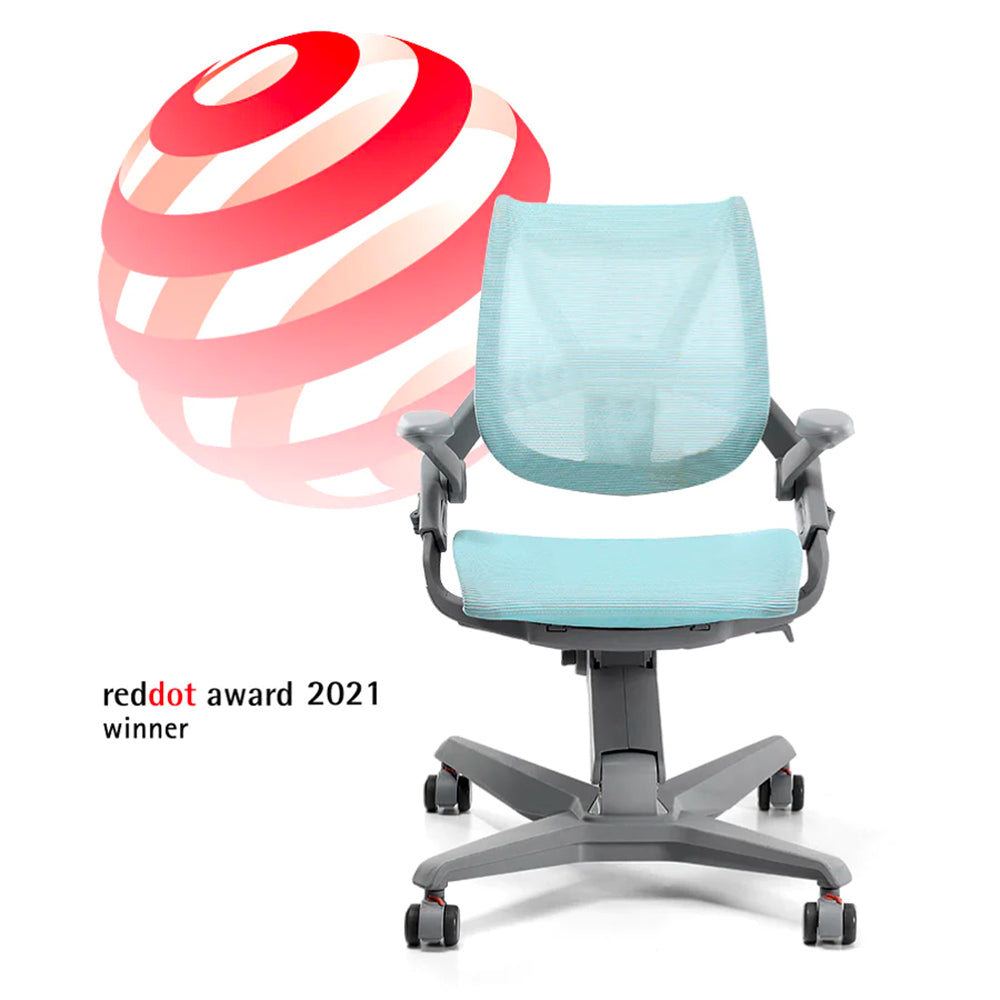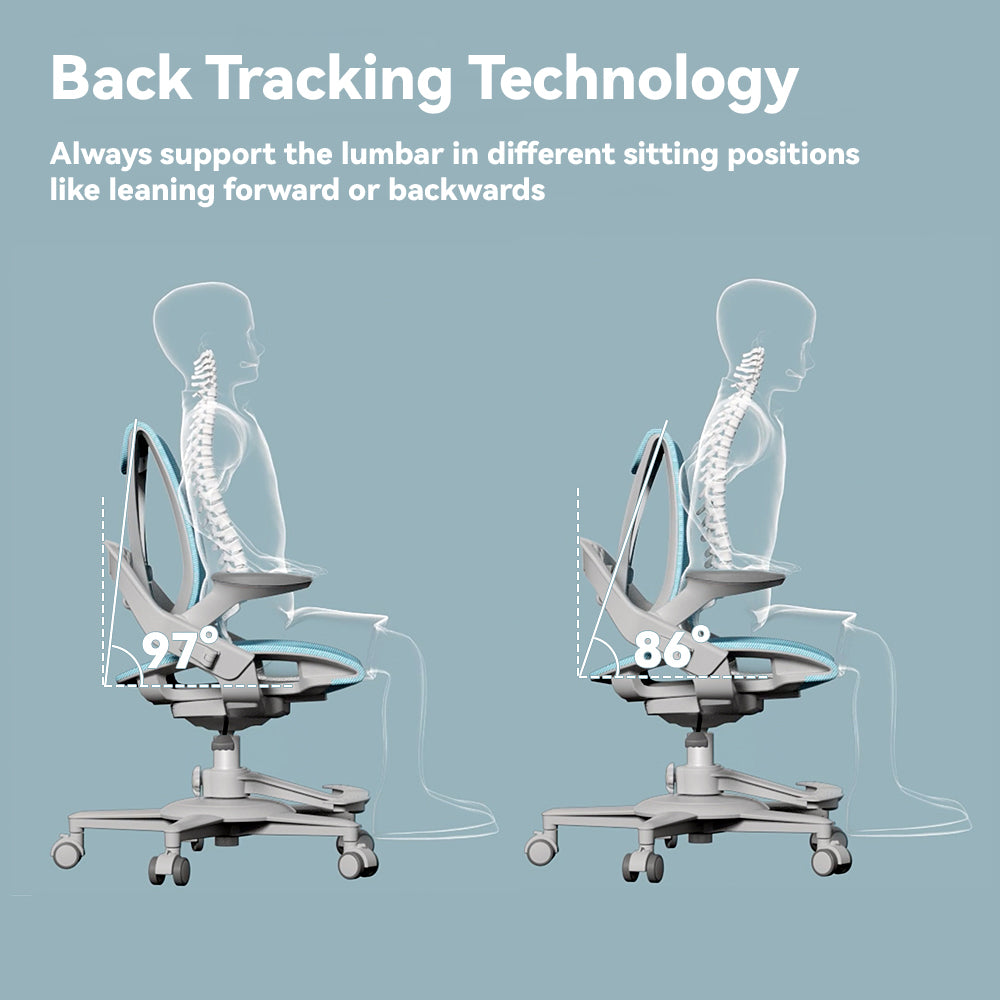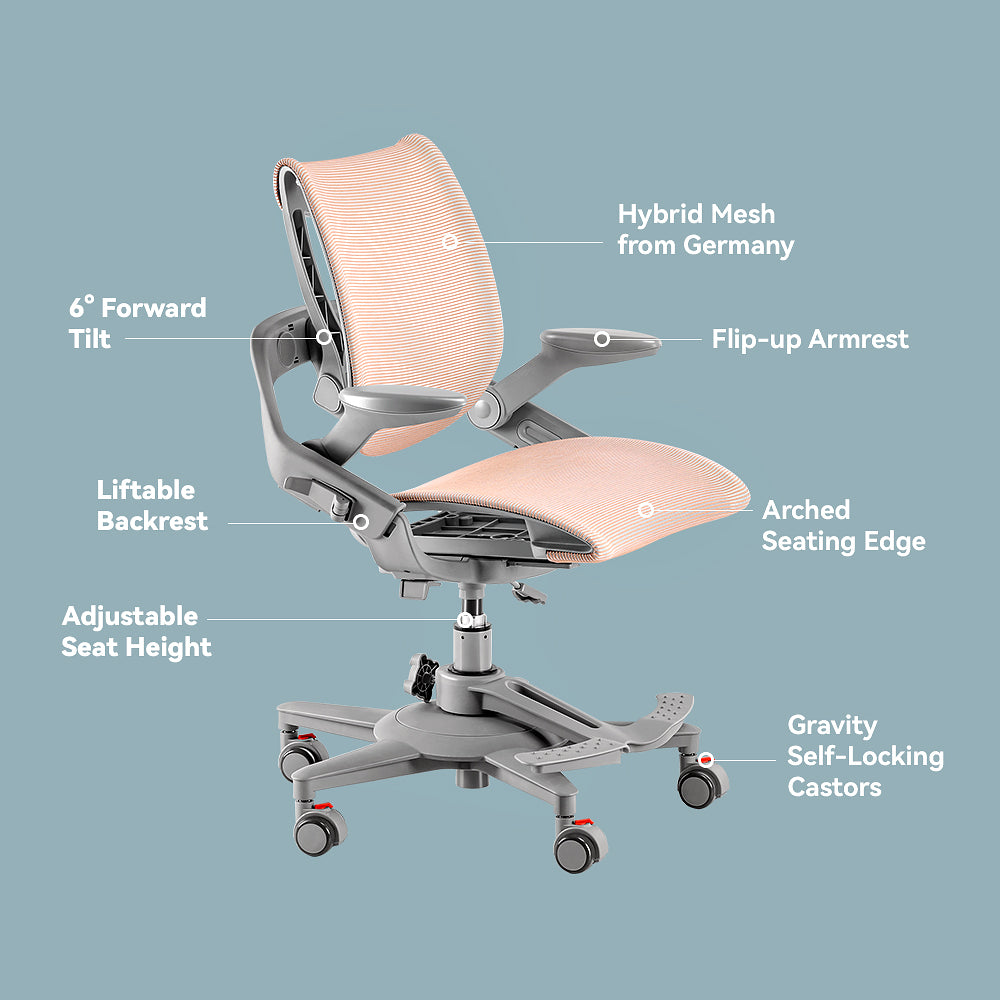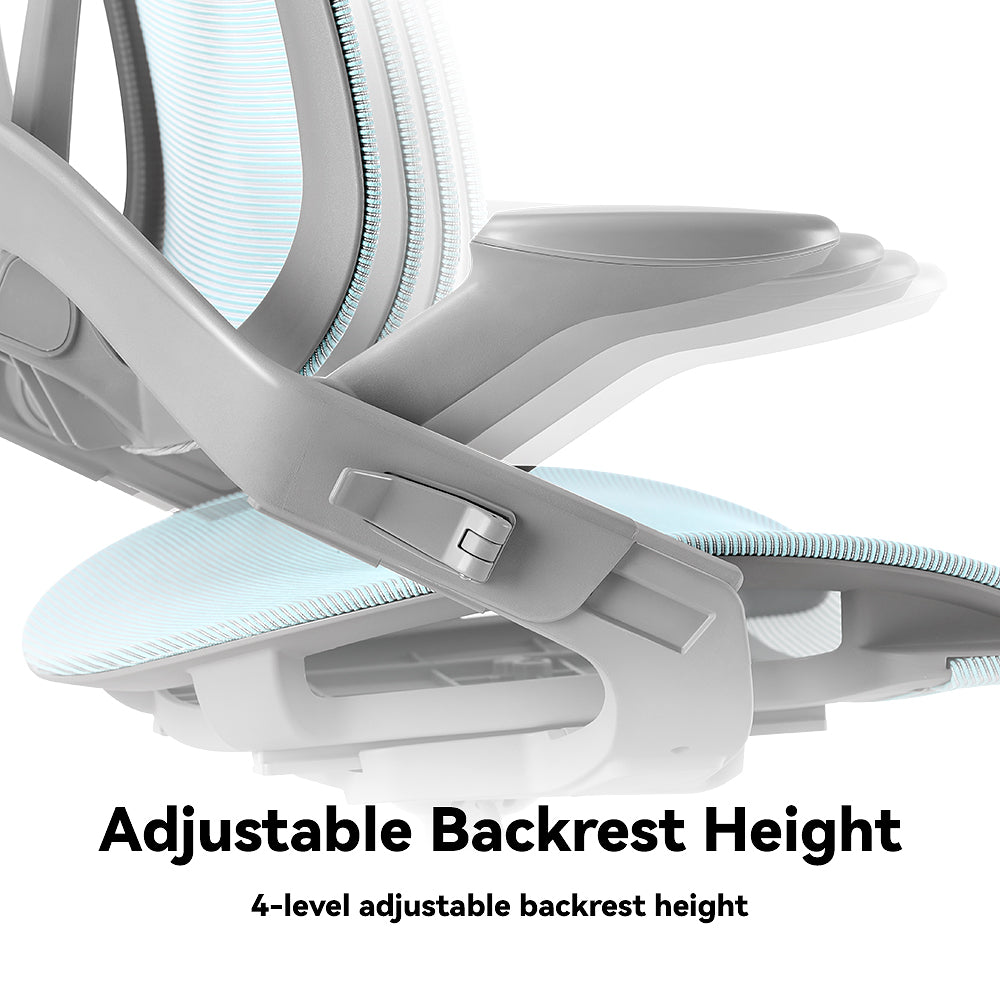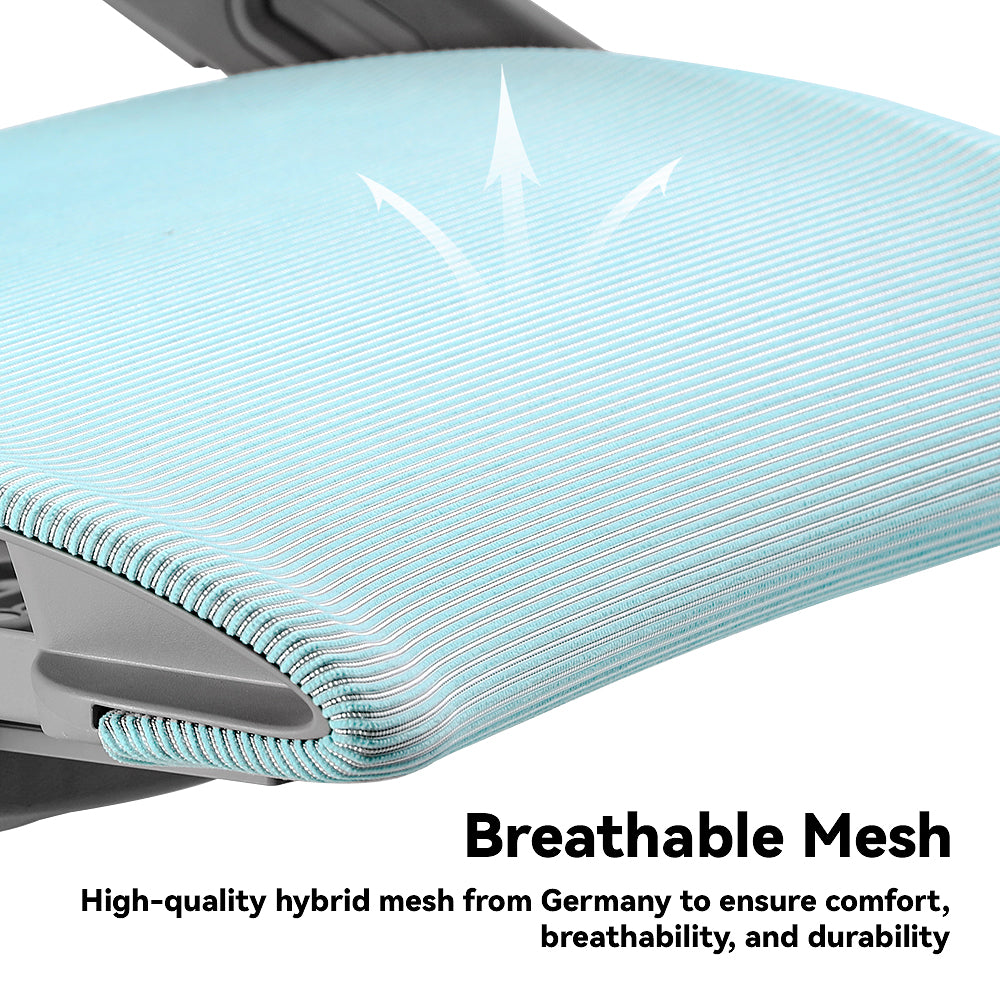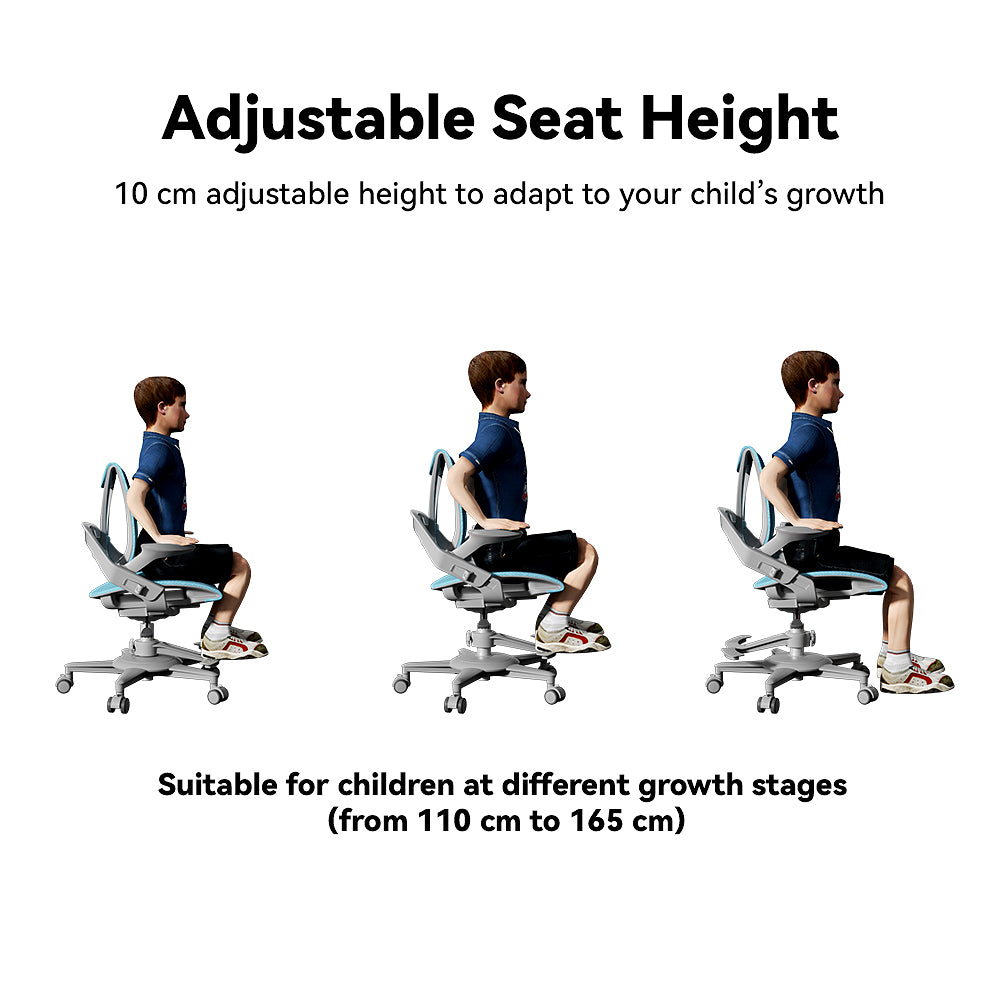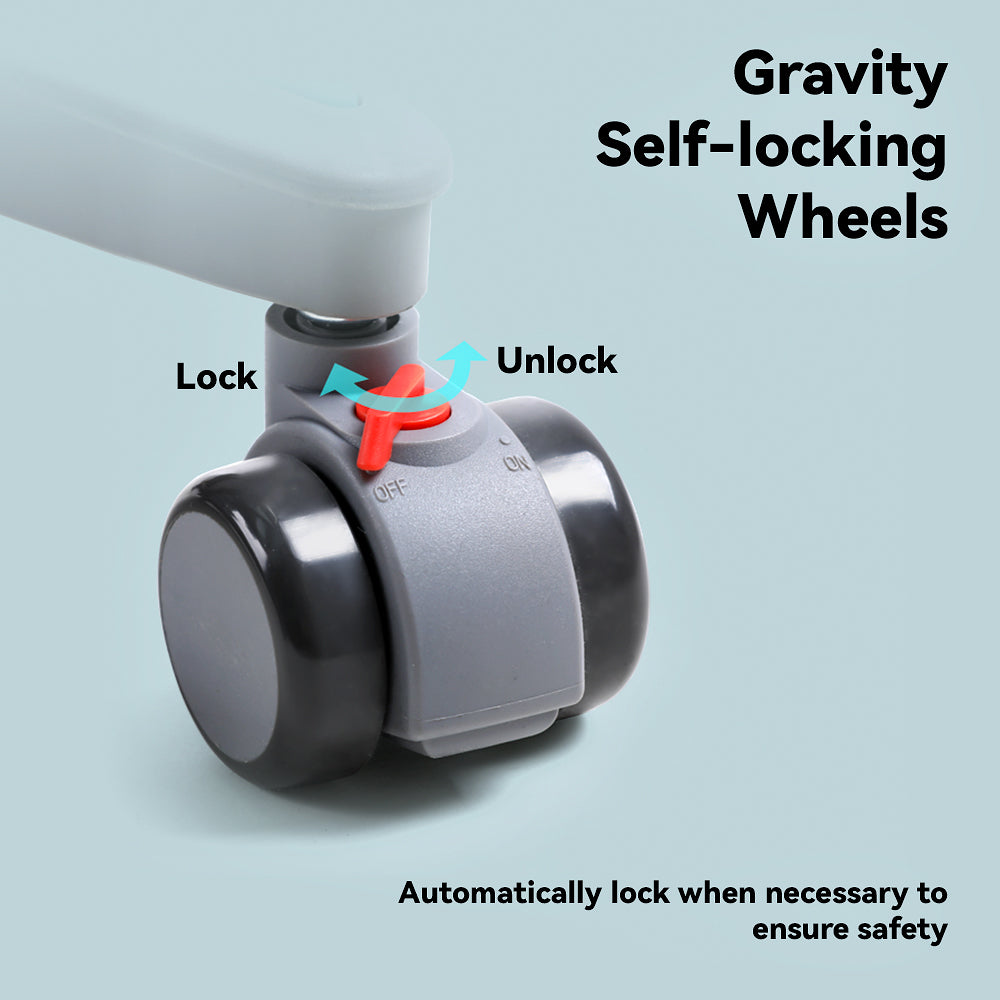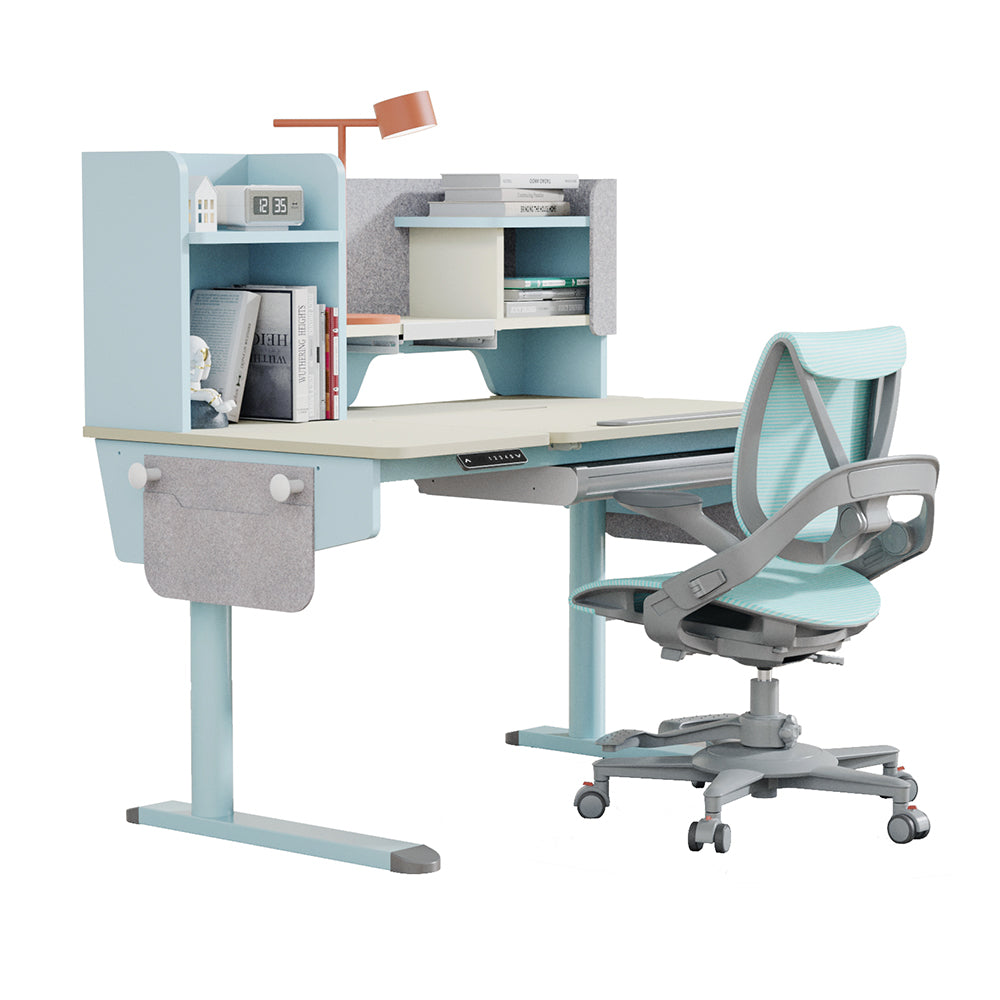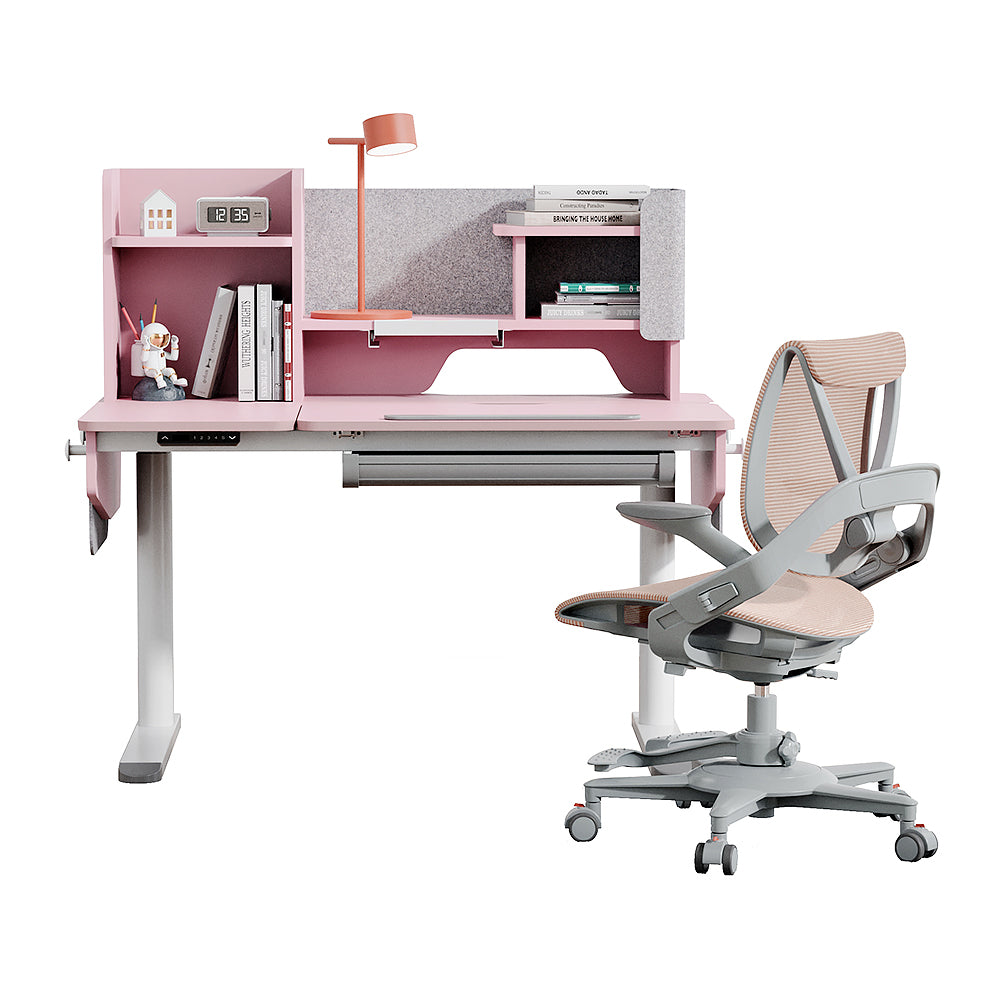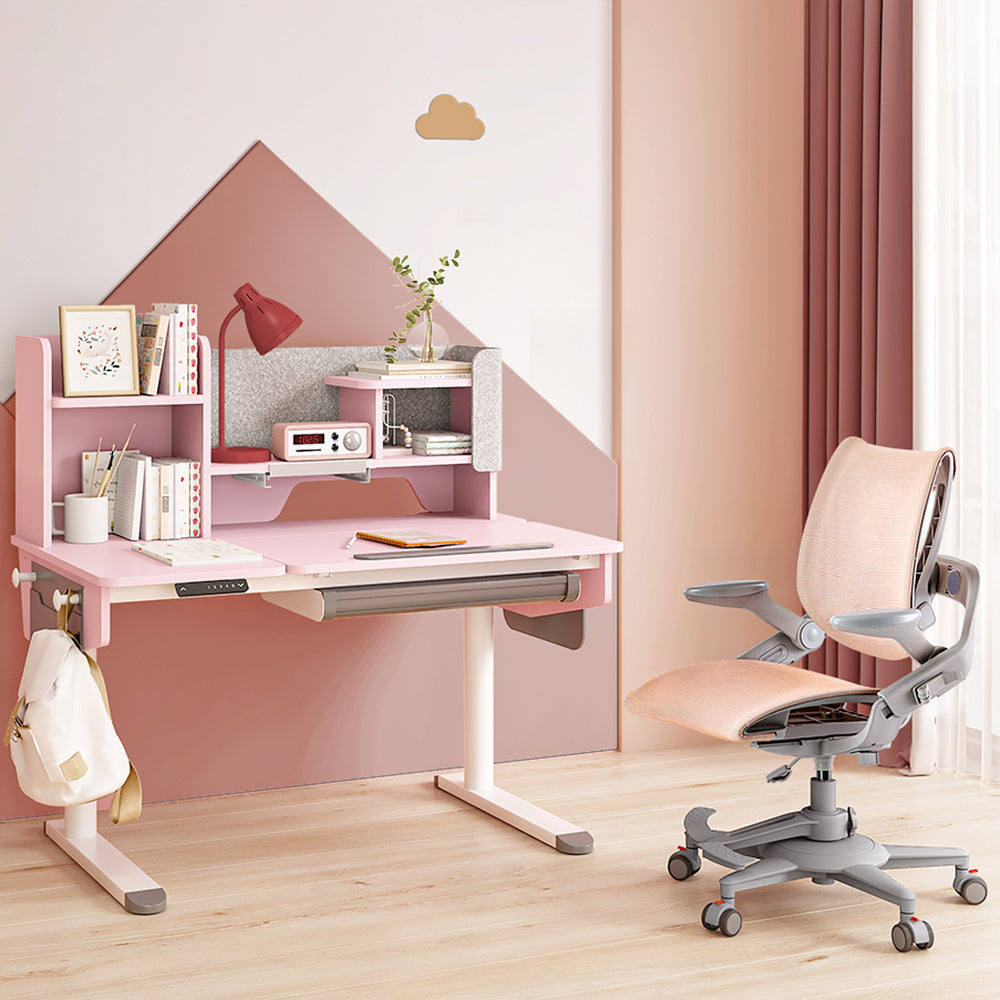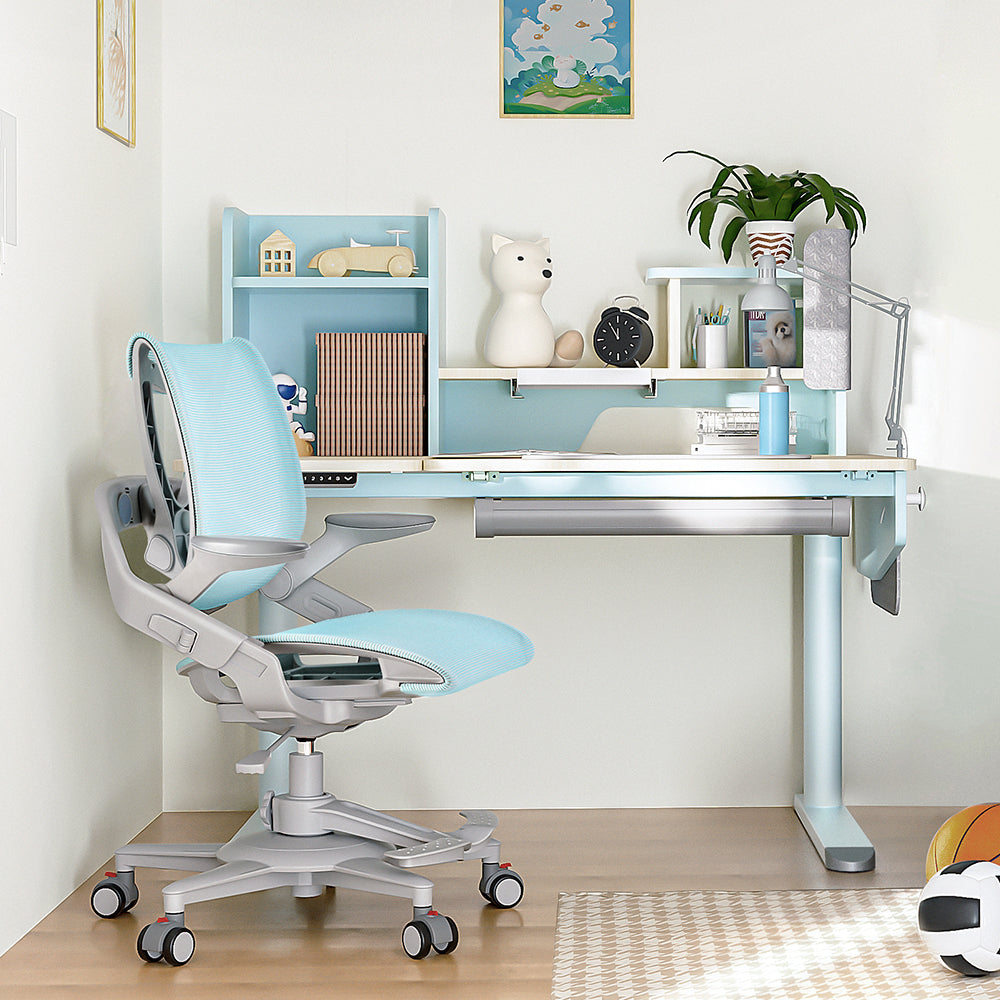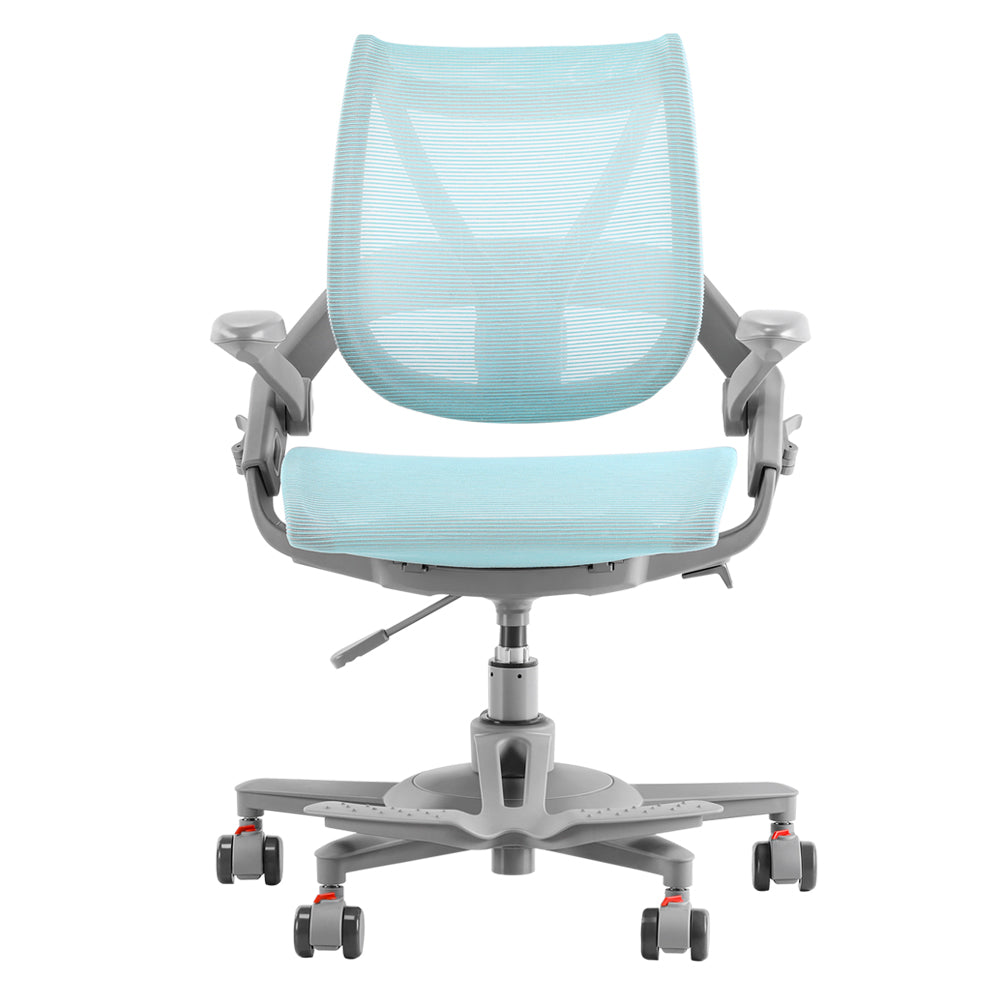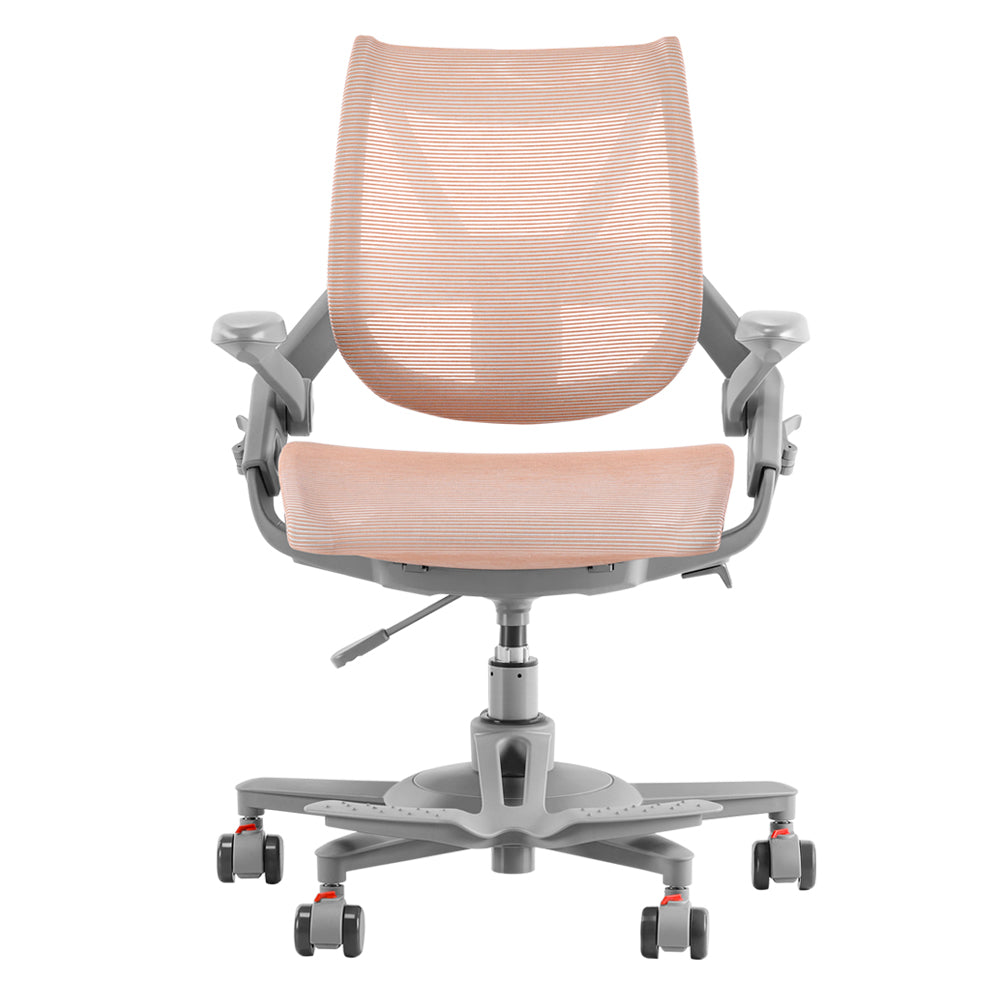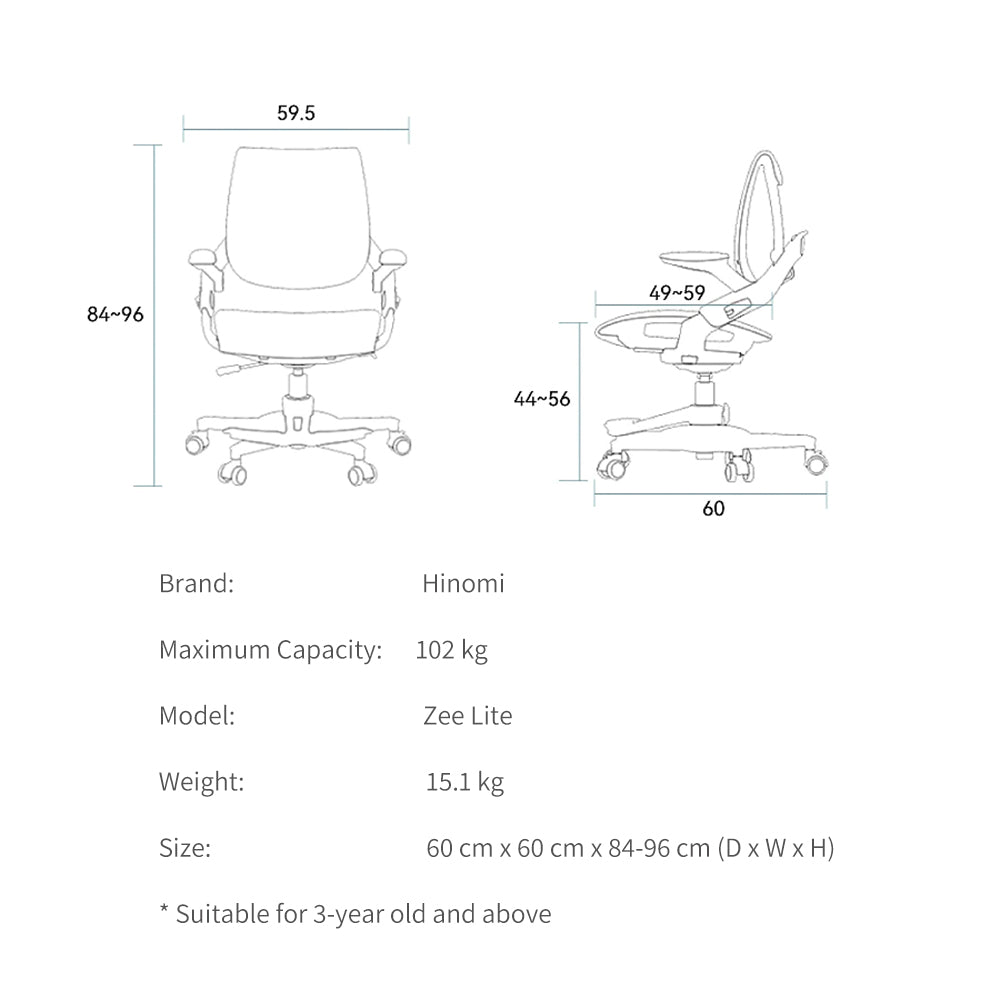 HINOMI - BEYOND COMFORT
Zee Lite Ergonomic Chair
Quantity
Ready Stock

| Delivery usually takes 2-4 working days

Up to 12 Years Warranty*

RedDot Award Design
"Best of the Best" at the RedDot Awards 2021 in the Design Concept category.
"Zee Chair has a cool aesthetic that is inspired by spaceships in science fiction. Itis not only a practical study chair, but also a large toy that accompanies a child as the grow. It employs a number of unique structural designs to achieve the ideal balance of art and function that would ergonomically support a child's development."
--Red Dot Award Committee
ZEE Chair Displayed in the Red Dot Design Museum Singapore
Shaped for Kids
The functions and contours of ZEE were shaped by studying the environment around kids. Our designers have designed technologies that change the way children sit and move during long hours of study.
Three Main Postures for Study
Sitting up Straight
- to read for example
Leaning forward
- to do homework
Leaning backward
- to take online courses
90-90-90 Position:
widely suggested,
but not that healthy
Most chairs on the market are made for 90-90-90 position only. Although it is a widely suggested position, it is not that healthy in the long run. It can be harmful to the cervical, thoracic and lumbar spine. It also adds extra pressure to the legs, especially when sitting for long hours. Combining 90-90-90 position with other positions is essential, and Zee helps children to sit in those different positions as well.
Tracking Back Technology
Dynamic Spinal Support
Automatically adjusts to child's position, scientifically proven support for the spine. It flexes with every movement, responding to the natural ways children moves.
New Model: Zee Lite
Easier Adjustment,
Better Function
New features are carefully developed based on kids' and parents' feedback to ensure better sitting experience and easier usage.
ZEE Lite VS ZEE
ZEE Lite
Height adjustment: gas lift (easier for kids to use)

Footrest: detachable, rotatable and height-adjustable footrest
ZEE
Height adjustment: manual lift

No footrest: suitable for kids who can put their feet on the floor
Boneless Mesh & Arched Seat Edge
The breathable and boneless K+R mesh from Germany adapts to children's bones and provides contouring comfort. Arched seat edge greatly reduces pressure built up in the back of their thighs.
Fully Adjustable for Your Growing Child
Two-mode casters
Gravity Self-locking Safety Wheels
Self-locking mode for children > 20 Kg

Normal unlock mode to let the wheels free
Flip-up Armrest
More convenient and flexible
Easily push the chair under any desk to save space

Support other activities like playing instruments
Sit comfortably, Focus better & Achieve more
It is hard for kids to concentrate when they're experiencing discomfort. Comfortable orthopedic seating is an excellent investment for any study space. And, when they achieve more, you will have more time to focus on your goals!
Perfect Match with Children's Rooms
Information